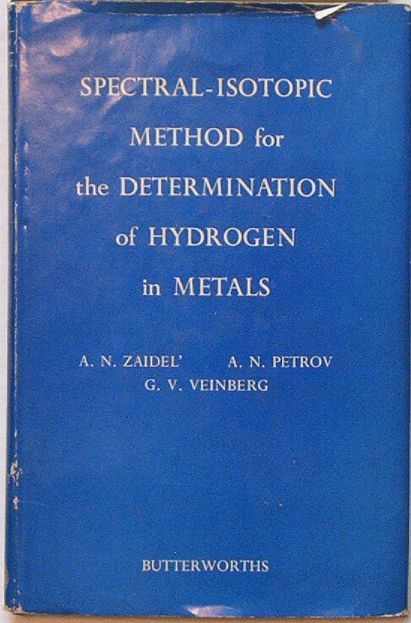 Spectral-Isotopic Determination-Hydrogen in Metals,1961
This is Butterworth's Spectral-Isotopic Method for the Determination of Hydrogen in Metals, by Zaidel, Petrov, and Veinberg, translated from the Russian by A. Behr, Ed. by G.E.Gardam. Copyright 1961 by Butterworths, London. Contents include:
Hydrogen and its properties in metals
Method of isotopic balancing
Isotopic analysis of hydrogen
Description of apparatus
Preparation and carrying out of analyses
Method of isotopic balancing for the analysis of some metals
Conclusion
Appendices
Bibliography and References
Illustrated with black-and-white diagrams, drawings, tables, graphs, and photographs. Size is 5.75" x 8.75", 100 pages, book and dust jacket are in very good condition with slight shelf wear. Occasional underlining in pencil inside text.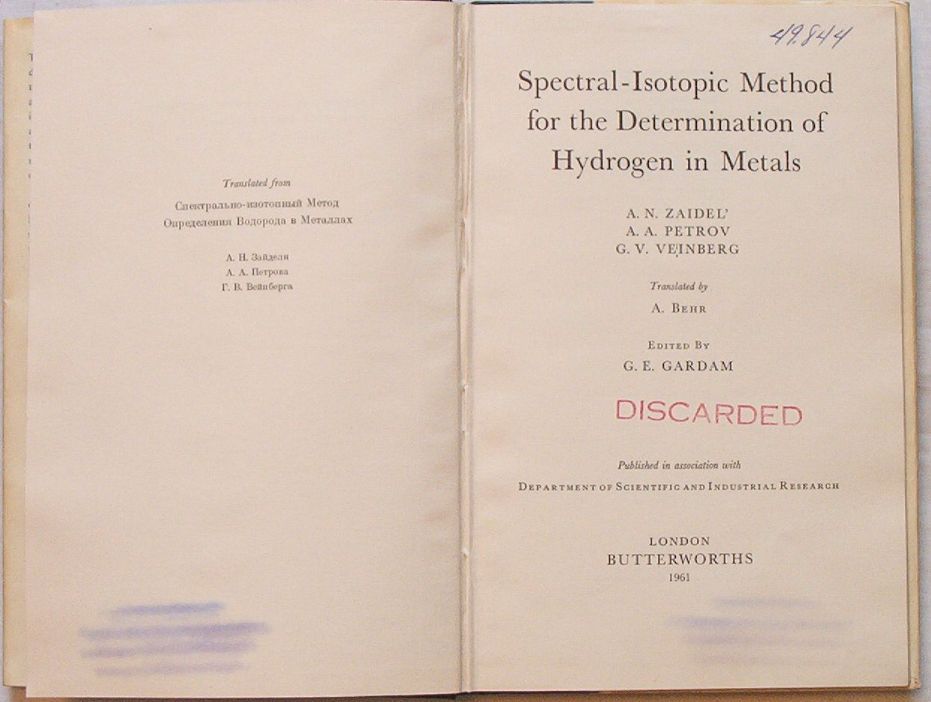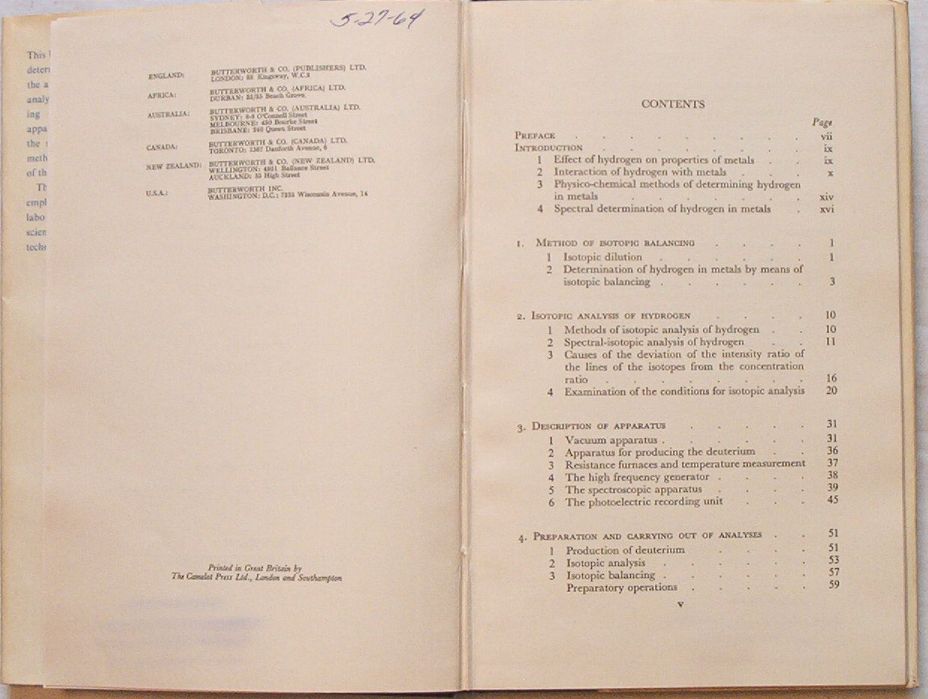 Item # : 122041
Box # : 47076
Shipping From: Pittsburgh, PA 15219
Shipping Policy: See item description
Payments Accepted via: See Item Description